Looking for Children's Dentistry near you? Call the Children's Dentistry specialists.
Skilled in working with children, our dental team offers a comprehensive set of services that include a routine oral examination, as well as a scale and clean. Using fluoride therapy, is available for younger children as well as those of primary age and for high school students.
There is no extra cost for this service, other than a health fund contribution, and we provide it half-price if the patient has no dental health cover at all.
Medicare Children's Dentistry Benefits Schedule
Is your child eligible for up to $1,000 value of dental care?
We recommend children should receive their first dental check-up by age 2 years of age. Our dental team can assist you to find out if your children can receive free dental care under the Medicare Child Dental Benefits Schedule.
If you would like to view our other services, please visit this link.
To book an appointment for your child please call the dental clinic on
(08) 8280 9611.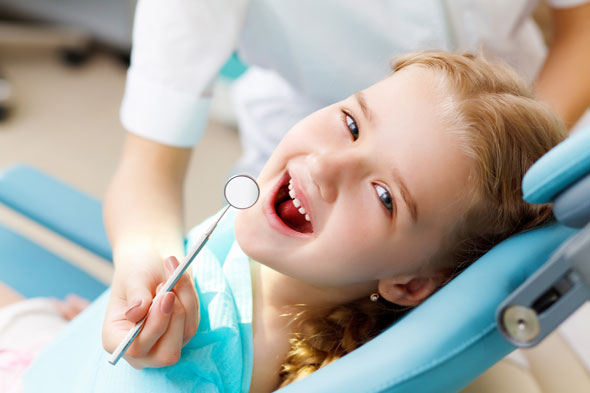 Assure you ring prior your visit to confirm. Travelled a distance at early hours am to get to appointment with 10-15 minutes late they cancelled the extraction and left my spouse with a rather huge unpleasant face :/ not happy at all. Bare in mind the ineradicable traffic to assure you get to your appointment you may have to leave over 2hr ahead of time if travelling distance like ourselves. Happy Friday to some.
I went and saw dr Dr Genevieve as my tooth was causing me discomfort, turns out it was a wisdom tooth. She was very professional and friendly which made me feel better as I was a bit nervous. Very happy with this dentist and I would recommend it to other people. :) thanks again
Fantastic and friendly service from staff. Michael explained everything as he went along so no sudden surprises. Estimated cost was given before the appt so that was helpful too.
Cannot recommend Paralowie Dental service enough! I was anxious before going to the dentist but Dr. Michael and the staff were very friendly and made me feel comfortable the entire time! Muchly appreciated and kind regards Demi :)
Natalie Comyns
12/04/2019
Definitely recommend this dentist practice. Very friendly and non judgmental. Will give you the best and affordable care.
Geraldine Comyns
12/04/2019
Highly recommend this dental service, very friendly, welcoming and professional. Dr Michael Mitric is very patient focused, knowledgeable and professional with a caring and gentle manner. I am definitely staying with him, finally found a dentist I feel comfortable with.
Barbara Broderick
30/03/2019
Michael and hes team are excellent would recommend
These are the most common questions asked about Children's Dentistry
How should I clean my baby's teeth?
admin
2021-10-27T02:05:14+00:00
Firstly you want to use a toothbrush with very soft bristles & a small brush head. You can find infant toothbrushes in your local chemist & in most supermarkets.
You should get in the habit of doing it once a day at night during bath time.
Start this as soon as teeth come through so your baby gets used to it early on to help create good habits.
The brushing itself should be soft.